Battle Of The Bigs In Focus As WVU Hosts Kansas
---
MORGANTOWN, W.Va. — It is a game with national implications, Wednesday night's 7 p.m. Coliseum meeting of No. 3 Kansas and No. 14 West Virginia, in a week with national implications that ends on Saturday with the Mountaineers traveling to Waco, Texas, to face No. 1 Baylor.
But it is also a game with international implications, for the spotlight will shine on two star players from Africa who will battle down low in another physical battle.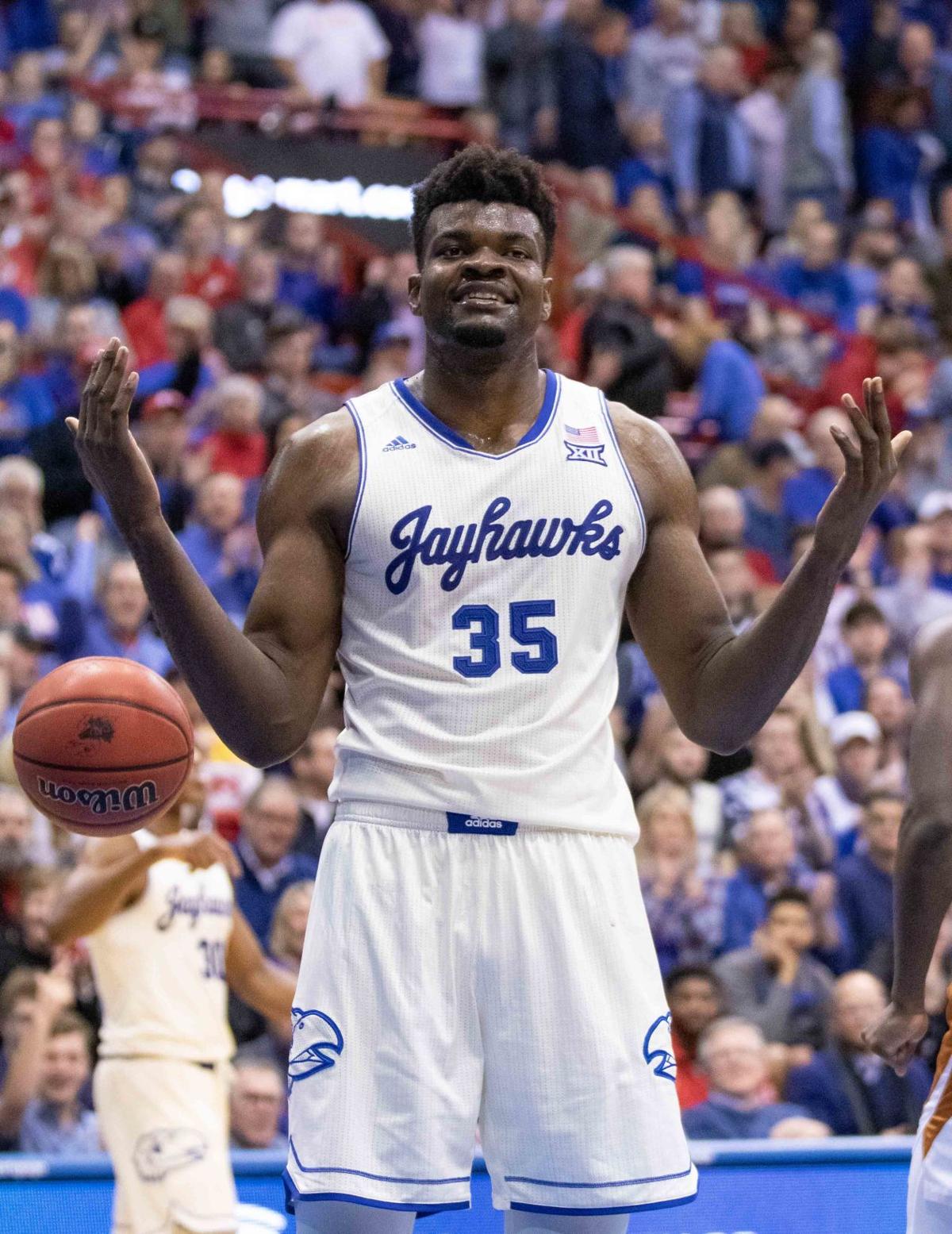 The first time they played it was a titanic battle in the paint. Kansas' Udoka Azubuike is a man used to having his way up close to the basket.
But this was different, this first meeting with the freshman Oscar Tshiebwe, who wasn't going to give an inch. Even though Azubuike had 17 points, 11 rebounds and six blocks, Tshiebwe played him even with 17 points and 17 rebounds to go with two blocks.
"He's a grown man," Azubuike said of Tshiebwe, after Kansas got on Azubuike's back and overcame a 10-point halftime deficit to win, 60-53. "I've never played against somebody like that. He's hard to move in the paint. I tried to box him out, and he wasn't moving."
In that first game, Tshiebwe had his way with Azubuike in the first half as WVU built a 10-point lead at Allen Fieldhouse. But that is a building where leads and visiting teams go to die, and that's what WVU did as Azubuike took control of the game in the second half.
Kansas' guards would penetrate and when Tshiebwe or Derek Culver, WVU's other big man, moved up to try and stop them they would lob over the top to Azubuike, who would finish the play with thundering dunks.
He went 6 for 6 shooting in the game.
Huggins was furious after the game as he had told his big men not to help up, but had they not the guards would have had layups. It was damned if you do, damned if you don't
That point was driven home this week.
"We need to work on that, know how to stop it. We will be fine. We talked about it yesterday in the film session," Tshiebwe said before practice Tuesday. "If I am guarding Azubuike I don't have that much help. If I leave him, they are just going to lob it. The guards have to do a real good job of keeping them from going to the rim."
Tshiebwe, who is from the Democratic Republic of the Congo, takes this challenge personally against Azubuike, who is from Lagos, Nigeria.
"I played against him my freshman year in high school in Virginia. I didn't get much playing time, just five or six minutes, but he was really tough," Tshiebwe said.
"It's tough. He's a senior. I'm a freshman. He has a lot more experience, but I think I will do a really good job to stop him tomorrow. Everybody comes with the same goal. To me, I say this is my job … school, basketball. I take care of my job."
West Virginia is coming off a dispiriting 69-59 loss at Oklahoma where it could not put the ball in the basket. Facing Kansas on the surface would seem to be a difficult, if not overwhelming task, but WVU has always played well against the Jayhawks.
This is especially true at home, where they have won five of the last six meetings, although Huggins can't explain why they have so much success at home but have not won at Allen Fieldhouse.
"We're more comfortable here, I'm sure. To be honest, we were lucky a couple of times," Huggins said. "We scored a lay up to go up one and then they missed an open lay up to win the game. Last year they had two shots to win the game, the guy trying to hit the follow rushed it."
Huggins said the team had practiced well for the game and that should be a good sign.
"I'm not concerned about us not playing at our best," guard Jordan McCabe said. "Everyone says you play like you practice and we've had two pretty good practices. They are very important."
WVU may have shooting guard Sean McNeil back for the short stints in the game after missing the last two games with the flu.