Defense, Team Play Carry Baylor Past Personnel Problem
---
Winners of 21 games in a row, Baylor has fashioned an outstanding season in the face of adversity. Tristan Clark, who missed the second half of last season after undergoing knee surgery, has not returned to hoped-for form, but in spite of that the Bears have flourished. Clark returned to the starting lineup for the first six games this year, but since has seen a reduced role, missing several contests outright and playing fewer than 10 minutes in six of his last 12 games, including three of the last four, as he continues to battle swelling in the knee when his minutes rise. He's averaging 4.2 points and 2.3 rebounds per game, but the slow return hasn't hampered Scott Drew's squad.
"From the outside, you don't know what all is happening but sometimes less is more," head coach Bob Huggins said of Baylor's success without Clark playing a major role. "I think that has happened to all of us at some point. "You lose a couple of guys and you think, 'Oh my goodness,' but then you have other guys step up. You see they have the will to prove themselves. You can see teams that lost a star or two but then the whole becomes better."
| | | |
| --- | --- | --- |
| WVU (18-6/6-5) vs. Baylor (22-1/11-0) | Date: Sat Feb 15 | Time: 4:00 PM ET |
| Venue: Ferrell Center | Loc: Waco, TX | Series: Baylor 10-7 |
| NET: WVU-10  Baylor-3 | TV: ESPN+ | Last: Baylor 82-75 (2019) |
| Twitter: @BlueGoldNews | Facebook: BlueGoldNews | Web: BlueGoldNews.com |
With just eight players sharing the vast majority of playing time, the Bears have certainly been great overall. Sophomore guard Jared Butler (15.0 points per game) and junior guard MaCio Teague (14.4) are the only two Bears in double figures in scoring, but sophomore guard Davion Mitchell and junior forward Freddie Gillespie each stand close by at 9.8 points per outing. Gillespie leads the team in rebounding with 8.9 per contest.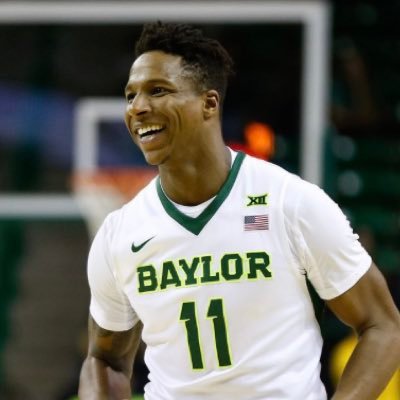 The real key to the team, though, has been junior guard Mark Vital. The 6-foot-5, 230-pounder averages 6.2 points and 6.3 rebounds per game, but does so much more off the books.
"He's a guy who can guard anybody," Huggins observed. "He doesn't take a lot of shots, but he gets other guys step-in shots from his penetration and understanding how to play. He gets the hard rebounds, he sets the screens, he gets every single loose ball. That doesn't happen a lot. His unselfishness spreads throughout the team."
That team play is evident in the Bears' defense, which holds foes to 38.4% shooting and 58 points per game, but also in its sharing of the ball. Baylor has 316 assists on 582 made baskets this year.
"They share the ball. They play together, and defensively they do a terrific job. They play very well together," Huggins summed up.
WVU will again be faced with a foe that is nearly as good – and in some ways better – than it is defensively, so the Mountaineers not only have to play well on that end, but also figure out a way to provide more power to the brownouts that have confounded it on the offensive end. The Mountaineers have averaged just 62.5 points in their last four games, and have shot a miserable 31% in their last two outings against Oklahoma and Kansas.
West Virginia has run high-low post sets, motion offense, high ball screens and more in trying to break out of its scoring slump. It even resorted to clearouts for Deuce McBride late in the Kansas game in an attempt to break a long scoreless streak. It's tough to come up with any sort of tactic or offense scheme that could provide a breakthrough at this point in the season, so barring an unexpected rise in its shooting percentages, this appears to be a very tough match-up. As it found against Kansas, even a strong defensive performance isn't enough to overcome the twin sins of poor shooting and bad ball security, and in this case the continuation of either will make it very difficult to get a road win over the Bears, who are  No. 1 in both major polls and No. 3 in the NET.
Other items to watch for are the twin feeders of hesitation and frustration. With so many misses on their minds, there have been a couple of recent occasions where players on the perimeter have hesitated on or passed up open shots. That's one of the few quantifiable causes of missed shots – it's very rare to see players hitch and reload and then make the resulting shot. Also, in the words of Wayne Gretzky (sometimes attributed to Michael Jordan), "You miss 100% of the shots you don't take."
Without question, the shooting woes affect the players on the court. Misses are often met with scrunched up faces, head-shaking and more. While it's difficult, WVU can't get let emotions affect them when shots don't go in. They should, in brutal honesty, be used to it at the point, and they need to focus on what they can do, like going after offensive rebounds or getting back into defensive position.
SWISHES AND MISSES
Baylor's 21-game winning streak is the second-longest in Big 12 history, one game behind Kansas' 22-game run in 1996-97.
* * * * * *
Huggins noted that his team keeps updated NET rankings on a board in the film room, keeping them aware of their standing. Like any other metric, though, that doesn't tell the whole story. While the Mountaineers still hold a No. 10 ranking in the tool that is used to help select and seed NCAA Tournament participants, they also have five losses in the Big 12, putting them in a tie for fourth and only two games ahead of Texas and TCU. That, as much as NET Rankings, should be highlighted on every display device available to the team.
* * * * * *
The two teams have alternated wins in Waco, with Baylor winning in the odd-numbered years (2013, 2015, 2017, 2019), while WVU has victories in 2014, 2016 and 2018.
* * * * * *
Despite Huggins' statement that Baylor can "make shots," BU stands just 232nd nationally in field goal percentage at 42.8%. West Virginia, by way of comparison, is 237th at 42.7%