Many student-athletes across the country have moved to more online classes over the past few years – long before the COVID-19 pandemic forced an abrupt shift even further down that path. At West Virginia University, though, Mountaineer football coach Neal Brown had pumped the brakes on that movement when he was hired in January of 2019.
While Brown didn't totally take online classes off the board, he wanted to ensure that his players weren't isolated from a large portion of the college experience. Thus, one of his early tasks was to create a balance between online and in-person instruction.
"In the spring of 2019, Coach Brown and I sat down and made policy of taking at least two classes on campus each semester," said Brittney O'Dell, who sports the lengthy title of Assistant Athletics Director for Student-Athlete Development for Mountaineer football. "There can be some exceptions for those who have already graduated or for those who have classes that are only offered online, but for the most part, we want them to take at least half of their classes in person."
The reasoning behind the policy is easy to understand. More and more, college student-athletes are shielded from the student body as a whole, and thus may miss out on some of the things that make college a special experience. The rise in distance learning, coupled with the greater influence of cell phones and other virtual forms of communication, can keep students from interacting in person.
"We wanted to get them on campus more. There is value in that having face-to-face interaction, meeting people and building different relationships," O'Dell explained.
That policy, though, had to be put aside for awhile when many schools, including WVU, went to an all-virtual setup this spring, and cancelled all in-person classes through the summer. O'Dell, along with her staff and faculty, had to switch gears to monitor and tutor remotely, rather than in person.
"It was a big move and transition for this past semester, and our faculty on campus was amazing," the Orlando, Florida native said. "They were very resilient and quickly transitioned (to the all-distance learning model). Some still had 'face-to-face' live lectures on Zoom. Some did them via posted video on eCampus. And we still monitored all of the attendance to make sure everyone was doing what they needed to be doing."
An even bigger challenge for O'Dell and her staff was making the transition to remote tutoring. Before COVID-19, they conducted an average of 180-200 face-to-face tutoring sessions per week in the computer lab at the Puskar Center. The tutors, all undergraduate students at WVU, had to be realigned from their homes, set up with their student-athletes, and coordinated remotely.
Some, understandably, could not continue to do that, so additional tutors had to be signed up, equipped and trained.
"We are doing about 100-120 Zoom tutoring sessions now," O'Dell said of the daily work load. "Our biggest concern was making sure the guys didn't lose ground (academically) from where they were. We used a lot of different methods and resources to help them get through this."
Just as the football program provided some basic workout gear, such as resistance bands, and the nutrition staff sent vitamins and supplements, the academic side also chipped in with support. Rounding up extra computers from several sources, those were provided to the student-athletes who needed them for coursework.
"The football players all have iPads, but they might not have had everything they needed to complete assignments. We got them software too, like Word, so they could write papers.
"That was one of the first big tasks we had when this started," O'Dell continued. "That first week, it was 'Where are you? What are your internet capabilities? Do you have your equipment with you?' Then it was getting them what they needed. We worked with their position coaches and kept them up to date on that process."
One factor that O'Dell and the academic staff had working in their favor was the technologically savvy status of their student-athletes. They've grown up in a digitally-connected world and were much more at ease with the move than the academic staff, even though that group certainly isn't comprised of techno-dinosaurs.
"I often joke that my staff and I are the ones catching up," said O'Dell, who has been at WVU since 2015. "The (student-athletes) are like, 'No big deal, got it.' They are so good with this. I had a moment of panic with how are we going to make this happen, and what would happen with our relationships with not seeing guys one on one. But they have been amazing. They have been online, prepared, asking questions. We monitor them and that has been refreshing to see."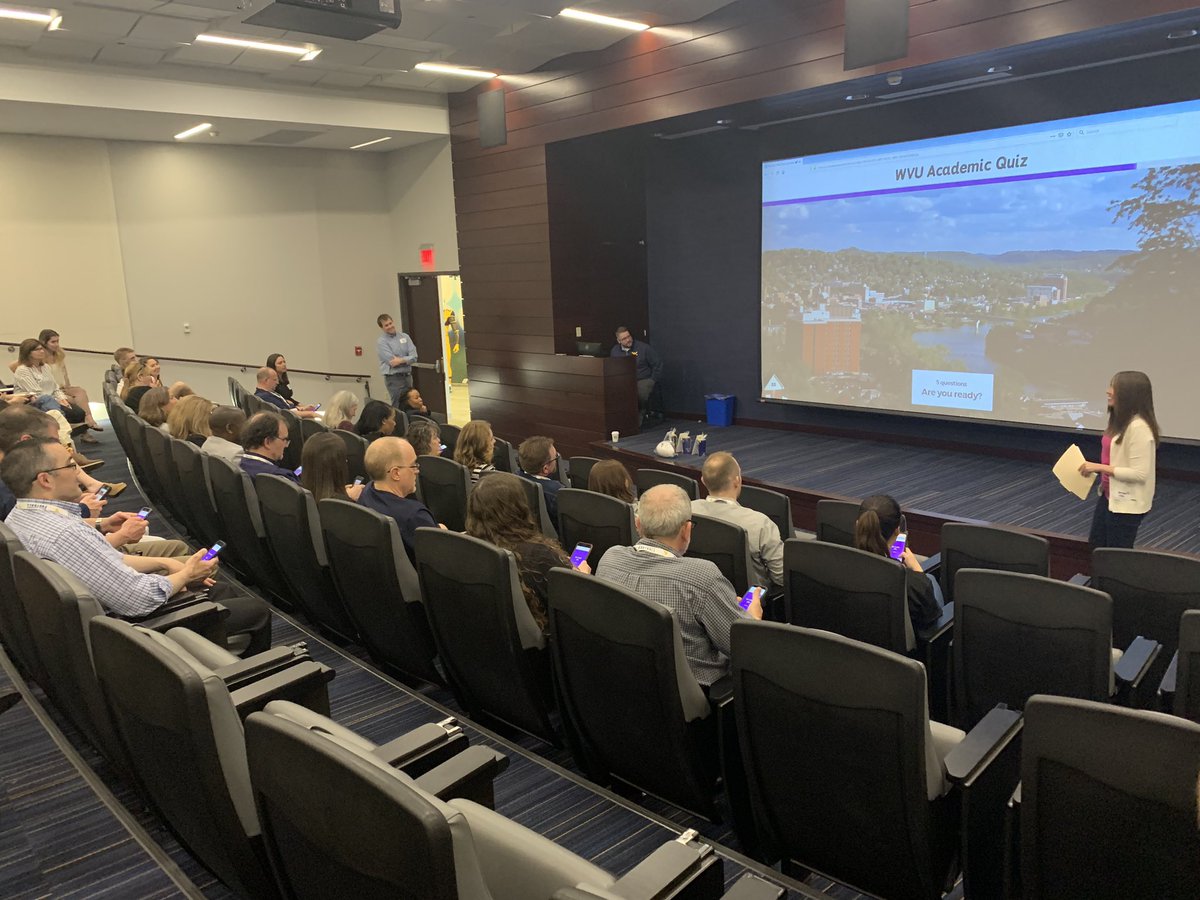 Up next is a mix of professional development and the start of the summer bridge program for newcomers to the team.
"We were supposed to be in Las Vegas right now for our convention of the National Association of Academic and Student-Athlete Development Professionals. That got moved online like a lot of things," said O'Dell. "One of the big topics there, where we share our strategies and practices, is how do we navigate this? We're adjusting our COVID-19 remote learning sessions. How is this going to affect our computer computer labs and in person sessions? We share ideas and what has worked with professionals in this field from across the country."
O'Dell hopes to learn even more during those sessions and add new techniques and processes to WVU's football academic program. Obviously there have been big changes already, and another one is on tap, as the summer bridge program, which was formerly a three-week in-person teaching experience to help student-athletes learn about WVU and their roles as students and representatives of the school, has moved online.
Past iterations have included scavenger hunts around campus and meetings with different University employees, ranging from athletic trainers to those overseeing student conduct, Title IX and diversity programs. Academic screening and diagnostic testing, life skills sessions and college readiness workshops are also part of the program. While those will have to be tweaked a bit to exist in the virtual world, O'Dell keeps one goal above all others as her work goes more online.
"The biggest key for us is that we have been consistent. We have tried to keep a daily routine that has mimicked a normal semester. We have a staff meeting, a team meeting, then academics and tutoring. Then I send an email out every day to the coaches recapping the day, who completed assignments, their attendance, et cetera," she explained.