WVU Alum Alex Ruoff In Similar Situation To Mountaineer Seniors
---
MORGANTOWN, W. Va. — Alex Ruoff understands what's going through the minds of West Virginia's senior basketball players Chase Harler, Jermaine Haley and Logan Routt today, having their senior season ended right as they were about to enter the Big 12 Championship and NCAA Tournament.
In his own way he is a senior and in a similar situation.
The one-time Mountaineer is 33 years old and playing professionally in Germany.
To be more precise, he is in limbo in Germany, his career on hold due to the same coronavirus that ended sports in the United States.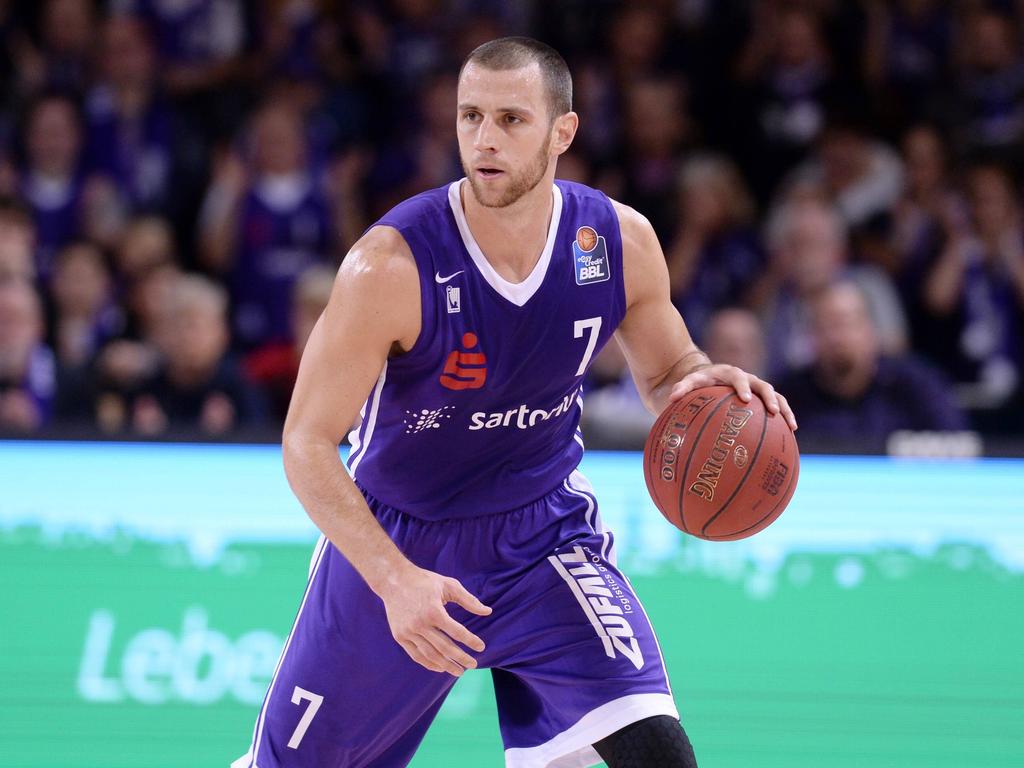 "It's the same situation," he said by phone from Germany. "We got the cases in Germany getting more and more. I think we're up to 3,000. Like most European leagues our league just suspended play for the next two weeks. They will reconvene in two weeks and kind of decide the fate of the season.
"We're all in limbo right now waiting for that decision."
Some Americans opted not to wait and headed home.
Ruoff is waiting it out.
"Being 33 you are not trying to wish away a half a season. We were actually having a really good season so it's very disappointing on that front," he said. "But, of course, this is bigger than just basketball."
Ruoff, though, has thoughts and feelings about what is transpiring back home at his alma mater and what Harler, Haley and Routt are going through.
"Being a player in that position before, it's heartbreaking for those three players," he said. "I reached out to a couple of them and all I could tell them was it will get better with time."
Time … when you are young you have so much of it but don't realize it and when you are older you have so much less of it but appreciate it so much more.
"It's hard to put things in perspective at that age, having worked so hard for three or four years, leading up to a moment it's hard to accept such a decision," Ruoff continued. "Of course, I think it was the right decision, along with all the other cancellations, but, man, I'm heartbroken for those players."
In a way, Ruoff's senior year ended with as much heartbreak as did this year's seniors.
He had played for John Beilein his first two seasons, then his last two with Bob Huggins. His senior year they played their way into the NCAA Tournament, his last year on that big stage, it came crashing down upon him almost before it started, losing in the first round to Dayton, 68-60.
"We had some uncontrollable circumstances," Ruoff remembered. "Losing Joe Mazzulla (to an injury) was big. I think people don't appreciate how young we were that year. We had three freshmen in Truck Bryant, Kevin Jones and Devin Ebanks. We were young but did a great job of getting a seven seed.
"We were definitely built to make a run, though."
The big year for the Mountaineers would be the next year, the year after Ruoff graduated when WVU went to the Final Four.
"I would have really appreciated redshirting my freshman year to have been part of that run." Ruoff admitted, having played only 83 minutes as a true freshman before playing 3,350 minutes over the next three years.
"But that run was fun to watch. It was my first year as a fan and it was fun because a lot of those guys were my brothers and teammates. I got to live through them vicariously through that ride."
Ruoff had his own NCAA Tournament success.
"That run we made to the Sweet 16 in 2008 when we took out Arizona and Duke, having the whole fans behind us for the run we had in D.C., that's something I'll have for life," Ruoff said.
And it's exactly what this year's team might have had with Harler, Haley and Routt, but they will never know and that is what hurts the most.
"They will have this unknown factor that hangs over their college career, but with enough time they will look back and will have all the other memories, all the time in the locker room with the other players," he said.
"That was my message to them … enjoy the time you had with your brothers and also welcome to an amazing alumni brotherhood."
As for Ruoff, he knows he won't play forever and is starting to think about his future.
"I've had a couple of great conversations with Coach Huggins about getting into coaching," he said. "I'm still in love in with the game and still able to play at this high level. I'm thinking one or two more years, if the body allows it, but I'm also one good opportunity in the coaching world away from calling it quits and getting into coaching.
"Of course, returning to Morgantown one day down the road as a coach would be a dream come true."