Eight Things To Know For WVU, K-State
---
MORGANTOWN, W.Va. — Eight things to know, look for or talk about as West Virginia opens its 2018 Big 12 season at home against Kansas State at 3:30 p.m. Saturday:
1. Yesterday and the day before yesterday
Bill Snyder, Kansas State's 78-year-old coaching legend, was born on October 7, 1939, in St. Joseph, Missouri. Franklin D. Roosevelt was President. The world is absorbing Adolf Hitler's statement that he does not intend to go to war against France and Britain and that he plans to regulate "the Jewish problem" from a day earlier. Hall of Fame baseball player Christy Mathewson died at 84.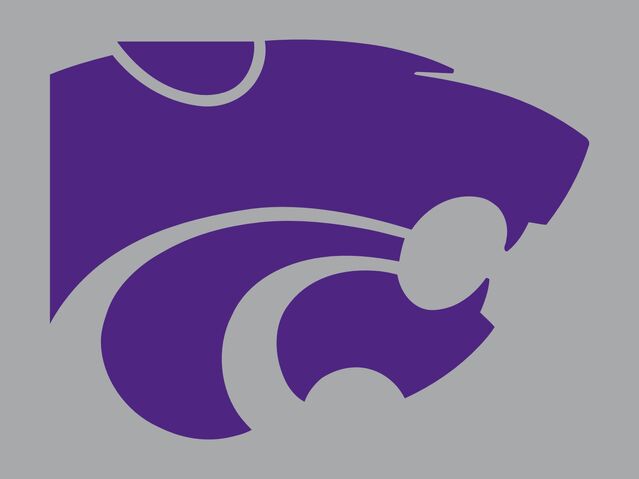 Oh, yes. Kansas State celebrates Snyder's birth by beating Marquette at Milwaukee, 3-0.
Dana Holgorsen, WVU coach, was born on June 21, 1971, in Davenport, Iowa. Hawk Harrelson quits baseball to play professional golf. Jack Nicklaus wins his second U.S. Open championship in an 18-hole playoff over Lee Trevino.
In Washington, D.C., not much is different than today as the top story is the Supreme Court agreeing to consider The New York Times printing of "The Pentagon Papers" and with President Nixon's Secretary of Defense Melvin Laird saying the top civilian authorities in the Johnson administration directed the Army to spy upon U.S. citizens.
2. The closer the better
Expect this one to be a cliffhanger. It usually is.
The last four times the two teams have played, the winner won by less than a touchdown. In all, 13 points separated the two teams in those four games, which were split 2-2. WVU scored 88 points and K-State scored 89 points.
Last year WVU won, 28-23, after the two teams split one-point games the two previous seasons.
3. The stat line
Since West Virginia joined the Big 12, it's interesting to study this series statistically, for it reveals a lot about why the two teams have been so even over the past four games and how images are sometimes misplaced.
Who do you think has run and passed for the more yards in those four games? Would you believe me if I told you WVU had rushed for 533 yards and K-State 391 (thanks in part to having just 1 net rushing yard in the 2014 game — a game WVU lost)?
Passing yards? WVU has thrown for 1,264 yards in those four games while K-State has thrown for only 931, which makes the total yardage far more lopsided than the scoring would indicate.
WVU in the last four games has gained 1,767 yards, or 441.8 yards a game, while Kansas State has 1,323 yards, which comes to 330.75.
The difference?
4. Special teams and situational play
Dana Holgorsen is always admitting to worrying about K-State's special teams play and he has good reason. In those four split games in which a play or two would make a difference in each, K-State has returned a punt and a kickoff for touchdowns.
The average returns tell a field position story. Punt returns: WVU 4.4 yards per kick, KSU 13.5. Kickoff returns: WVU 20.6 per returns, KSU 32.4.
5. Key downs
If you are going to beat Kansas State, you have to get the ball away from them. Throughout the six-game series, Kansas State has been successful on 46.1 percent of their third down tries to 32.6 percent for the Mountaineers.
However, in splitting the last four, WVU has narrowed that gap to almost even as WVU converting 30.4 percent of its third-down chances while K-State has converted just 31.3 percent.
6. Who will steal this year's show?
When these two teams first played as members of the Big 12, WVU was no match for the Wildcats, suffering one of its worst losses on its home field, 55-14.
K-State's Collin Klein had one of the great quarterback games of any opponent against WVU in Milan Puskar Stadium, completing 19 of 21 passes for 323 yards and three touchdowns with no interceptions while running 12 times for 41 yards and FOUR MORE TDs!
That even overshadowed Tavon Austin's 100-yard kickoff return for a touchdown.
Tyler Lockett caught two of the TD passes that day for the Wildcats, then came back in 2013 and caught eight passes for 111 yards and three more TDs while in 2014 he caught 10 passes for 196 yards and ran a punt back 43 yards for a touchdown.
Lockett's numbers for three games against WVU made him the top performer in this series, catching 27 passes for 501 yards and five touchdowns, returning seven kickoffs for 165 yards with a long of 49 and three punts for 67 yards and a touchdown.
West Virginia's best performance in the series came last year from Will Grier, who completed 27 of 46 passes, four of them for touchdowns, one of 75 yards to Ka'Raun White.
7. Can Marcus Simms regain his momentum?
We'd heard about Marcus Simms' speed for a couple of years. We'd heard about his potential.
We'd seen flashes of what could be.
But we also saw dropped balls and mistakes, enough so that you wondered if he would ever fully grasp what it's about and become the star player that resides within him.
The last time WVU played a game, Simms broke out with a career-high eight catches for a career-high 199 yards, including two difficult grabs.
He certainly would have liked, and benefited, to have gotten right back out there but Saturday's game was cancelled.
Now Simms will have to kick it back in and become the dangerous target for Will Grier that he showed he could be. It makes a big difference in the offense when defenses decided to try and take David Sills V away.
8. Different strokes for different folks
These two teams have completely different approaches to coaching staffs. While both head coaches have come out of schools not known as big time football powers, Bill Snyder from William Jewell in Missouri and Dana Holgorsen from Iowa Wesleyan, they have taken different routes to building their staffs.
Holgorsen's — save for offensive line coach Joe Wickline, wide receiver coach Tyron Carrier and running back coach Marquell Blackwell from Houston — is built from small-college types, such as his two coordinators Tony Gibson from Glenville State and Jake Spavital from Missouri State.
Bill Snyder, on the other hand, has coaches who went to Division 1 schools and have been very loyal to the Kansas State school that employs him with no fewer than seven coaches having degrees from K-State, including defensive line coach Mo Latimore, who is in his 35th year at the school, predating even Snyder.