Holgorsen: TCU Defense Presents Difficult Challenge
---
MORGANTOWN, W.Va. — TCU has had to deal with the loss of its two best offensive players in recent weeks, but that doesn't mean the task awaiting West Virginia will be easy on Saturday. The Horned Frogs still feature an excellent defense under head coach Gary Patterson — one that has the respect of the Mountaineer coaching staff.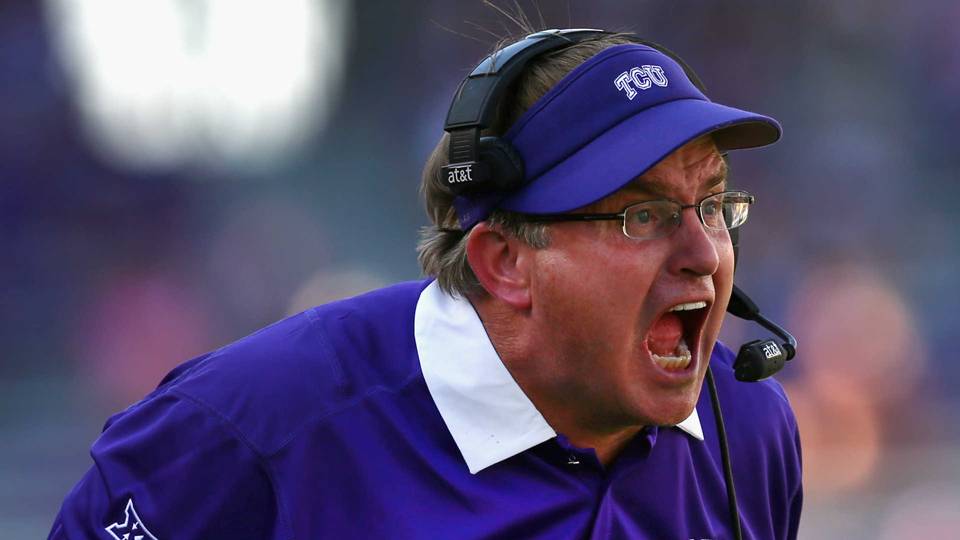 "TCU is still first or second in every dang defensive category that exists in the Big 12. It's always been hard to move the ball on them. Gary Patterson is the best defensive coach in the country," WVU head coach Dana Holgorsen said.
The Horned Frogs are first in pass defense, allowing only 190.7 yards per game, and second in total defense, giving up 335. They are third in scoring defense at 23.7 points per game.
West Virginia will try to make inroads against the Frogs' 4-2-5 base set with an ever-expanding arsenal of offensive weapons. Tight ends Trevon Wesco and Jovani Haskins combined for 60 yards on seven catches against Texas, adding yet another worry for opposing coordinators.
"Having two tight ends makes us more multiple and harder to defend," Holgorsen said. "I don't care which of our five skill guys are on the field at any time, they are all threats to get the ball. They have to cover all of them."
Offensively, TCU has been hampered by season-ending losses of quarterback Shawn Robinson (injury) and Kavonte Turpin (discipline). Holgorsen noted the Frogs still have some weapons, including wide receiver Jalen Reagor, while quaterback Mike Collins, a transfer from Penn, should continue to improve as he gets more reps in the TCU system.
With the win over Texas, hopes and speculation have begun about a possible appearance in the Big 12 Championship game, and perhaps bigger contests to come. For fans, that's fun, but for Holgorsen, that's a recipe for disaster.
"We don't talk about CFP playoff stuff or the Big 12 championship. That's our goal, but the only way you remain in that conversation is if you play good next week. We don't talk about scenarios. It's 100% TCU."