Sherman Makes It A Basketball/Football Doubleheader Day For WVU
---
West Virginia's men's basketball team got another important player for its 2019-20 rebuild when junior college guard Taz Sherman committed to the Mountaineers. That made it a very pleasant hoops and gridiron doubleheader for WVU fans, as his announcement followed that of football pledge Aaron Lewis, who made Neal Brown's program his choice earlier in the day.
#GoMountaineers pic.twitter.com/EZDNrY4kjn

— TAZ1️⃣2️⃣ (@Okaytazoo) April 17, 2019
Sherman will bring a combination of talents to the Mountaineer backcourt. At 6-4, he's tall enough to get shots away over defenders, and also to elevate and score off drives. He averaged 25.9 points on 49% shooting from the field as a sophomore at Collin College, and he didn't take a ton of shots to produce that number. He averaged fewer than 17 shots per game, and also converted when teams put him on the free throw line, as he made 87.5% of those chances. He also made 39% of his 3-point attempts.
As a freshman, Sherman averaged 15.2 points per game, shooting 47.1 percent from the field. He shot 38.8 percent from 3-point range and 80.7 percent from the free throw line.
WVU Basketball Class of 2019     |     Taz Sherman Player Page
He filled out the stat book in other areas, dishing out 4.8 assists per contest while tallying the same number of rebounds, and also averaged 1.4 steals per contest. Sherman's all-around performance led him to a second team spot on the National Junior College Athletic Association All-America team.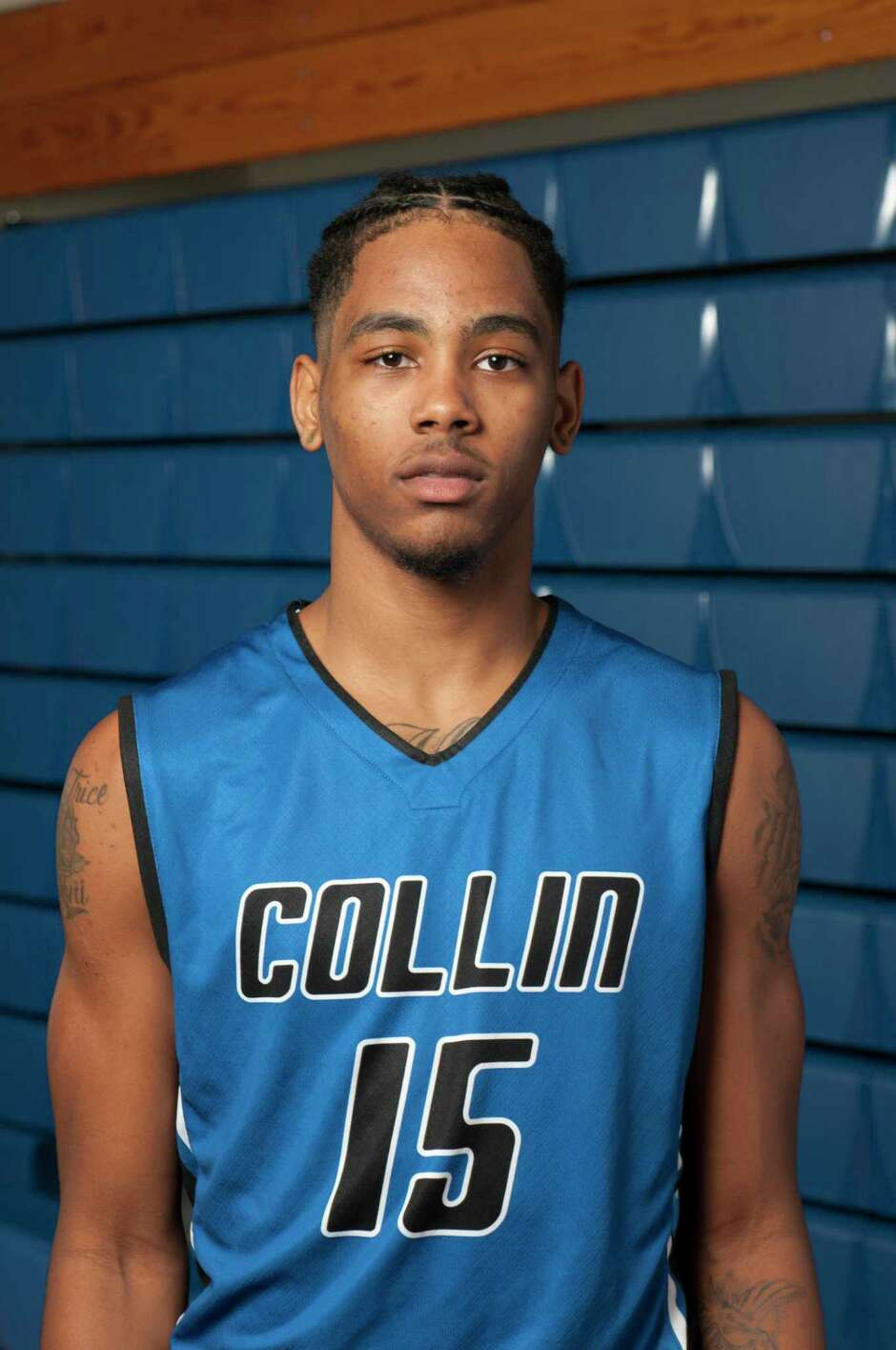 "Taz is well deserving of his All American award," Collin College head coach Jim Sigona said at the time of the award. "He is one of the most talented players to play at Collin and one of the best junior college players in the country. He holds six Collin College records and has tremendous potential for a bright future at the next level."
Sherman scored in double figures in each of the 29 games he played this season, and topped the 20-point mark in 21 of them. He finished fourth nationally in scoring.
"It was the best opportunity for me and my family," said Sherman of his Mountaineer choice. He visited WVU this past weekend and got the chance to interact with his future teammates.
Sherman, who hails from the Houston suburb of Missouri City, Texas, played for Thurgood Marshall High School, which he helped lead to the finals of the Class 5A playoffs as a senior. Not receiving the offers he had hoped for, he went to Collin, where he immediately established himself as a scorer who can put the ball in the hoop a variety of ways.
"Taz adds tremendous athleticism to the guard position," WVU head coach BobHuggins said. "He is very fast with the ball. His quickness and length will be welcomed as we reintroduce Press Virginia."
Sherman will have two years of eligibility at WVU, and joins Deuce McBride, Oscar Tshiebwe and Sean McNeil as scholarship commitments in this year's class.