WVU Adds Punter To 2019 Football Roster
---
After a pair of aborted attempts to add an Australian punter to its roster, the West Virginia football team has finally landed a foot from Down Under.
Josh Growden, previously of LSU, entered the transfer portal on July 31 after attending LSU for four years and playing  three seasons for the Tigers. His entry into the portal was first reported by the Baton Rouge Advocate, while his move to West Virginia was first reported by Alex Hickey of the Morgantown Dominion Post.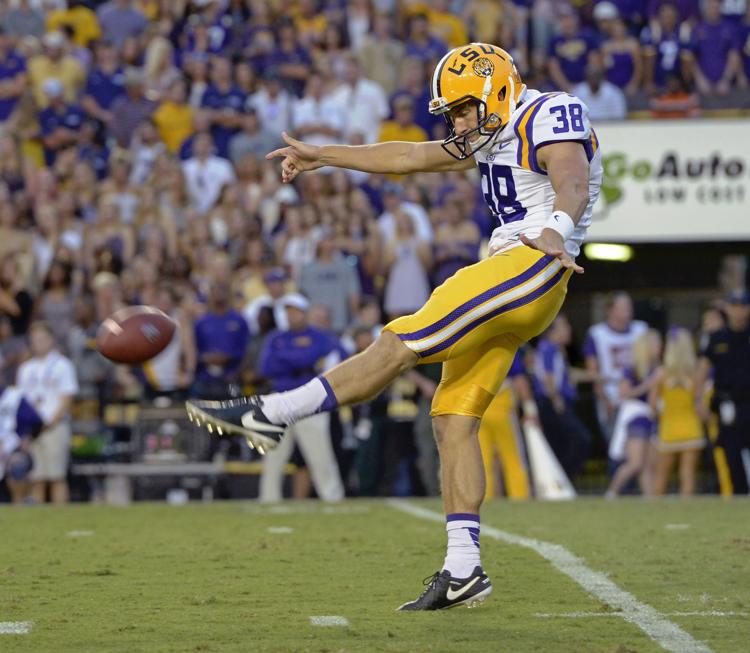 Following a redshirt season in 2015, Growden punted 57 times in 2016, but saw that number fall to 23 in 2017 and 16 last year. As the full-time punter in 2016, he averaged 41.4 yards per attempt efore transitioning to the team's short-range punter last year. He put 12 of his 16 attempts inside the 20-yard line as a redshirt junior, and has parked nearly 50 percent (47 of 96) inside the 20 in his career.
Growden (6-2, 200 lbs.) will have one year of eligibility remaining after lettering in the last three of his seasons of play at LSU. A native of Clare, South Australia, Growden was a four-time All-SEC Academic Selection, and a member of the 2016 SEC All-Freshman team as selected by the league's coaches.
Growden did not have a punt blocked in his 96 tries at LSU. Prior to attending school in the U.S., he was a member of the Greater Western Sydney Giants in the Australian Football League (AFL). According to his LSU bio, he gave up "footy" as the uniquely Australian sport is known and joined Pro Kick Australia, the premier training organization for US football kickers in that country.
Growden bolsters a WVU punting roster that includes freshmen Kolton McGhee and eEighton Bechdel, who have beeen vying for the job during the first week of fall camp. Senior Evan Staley, listed as the first punter on the preseason depth chart, indicated recently that he will be concentrating on placekicking and kickoffs this year.
                 Josh Growden Punting Statistics
| Year | Attempts | Yards | Avg | Long | Inside 20 | Blk |
| --- | --- | --- | --- | --- | --- | --- |
| 2015 | 0 | 0 | 0.0 | 0 | 0 | 0 |
| 2016 | 57 | 2357 | 41.4 | 68 | 22 | 0 |
| 2017 | 23 | 827 | 36.0 | 53 | 13 | 0 |
| 2018 | 16 | 559 | 34.9 | 47 | 12 | 0 |
| Total | 96 | 3743 | 39.0 | 68 | 47 | 0 |