WVU Announces Kedrian Johnson Signing
---
West Virginia University men's basketball coach Bob Huggins has announced that Kedrian Johnson has signed a national letter of intent for the 2020-21 academic year.
officially a mountaineer🏔 @WVUhoops pic.twitter.com/Iq9YbI2QBQ

— Kedrian Johnson⚡️🖤 (@Keddy6oo) November 13, 2019
Johnson, a 6-foot-3, 180-pound guard from Dallas, Texas, currently attends Temple College in Temple, Texas, playing for coach Kirby Johnson.
As a redshirt freshman at Temple, Johnson averaged 25.6 points per game (fifth nationally) , making 46.8% of his shots, including 37.9% from 3-point range. His slashing, penetrating style put him on the line 316 times, where he converted 246 of a 77.8% success rate. He also averaged 4.3 assists and 4.2 rebounds per game while compiling a 1.6-1 assist-to-turnover ratio. He capped his across-the-board excellence with 116 steals (3.7 per contest) ,which led the nation.
Kedrian Johnson Player Page     |     WVU Basketball Class of 2020
Starting all 31 games, he earned first team North Texas Junior College Athletic Conference (NTJCAC) honors and first team all-region V honors. He helped his team win the 2018-19 NJCAA national scoring championship at 107.1 points per game, a second-place finish in conference and for the ninth year in a row, a NJCAA Region V tournament bid.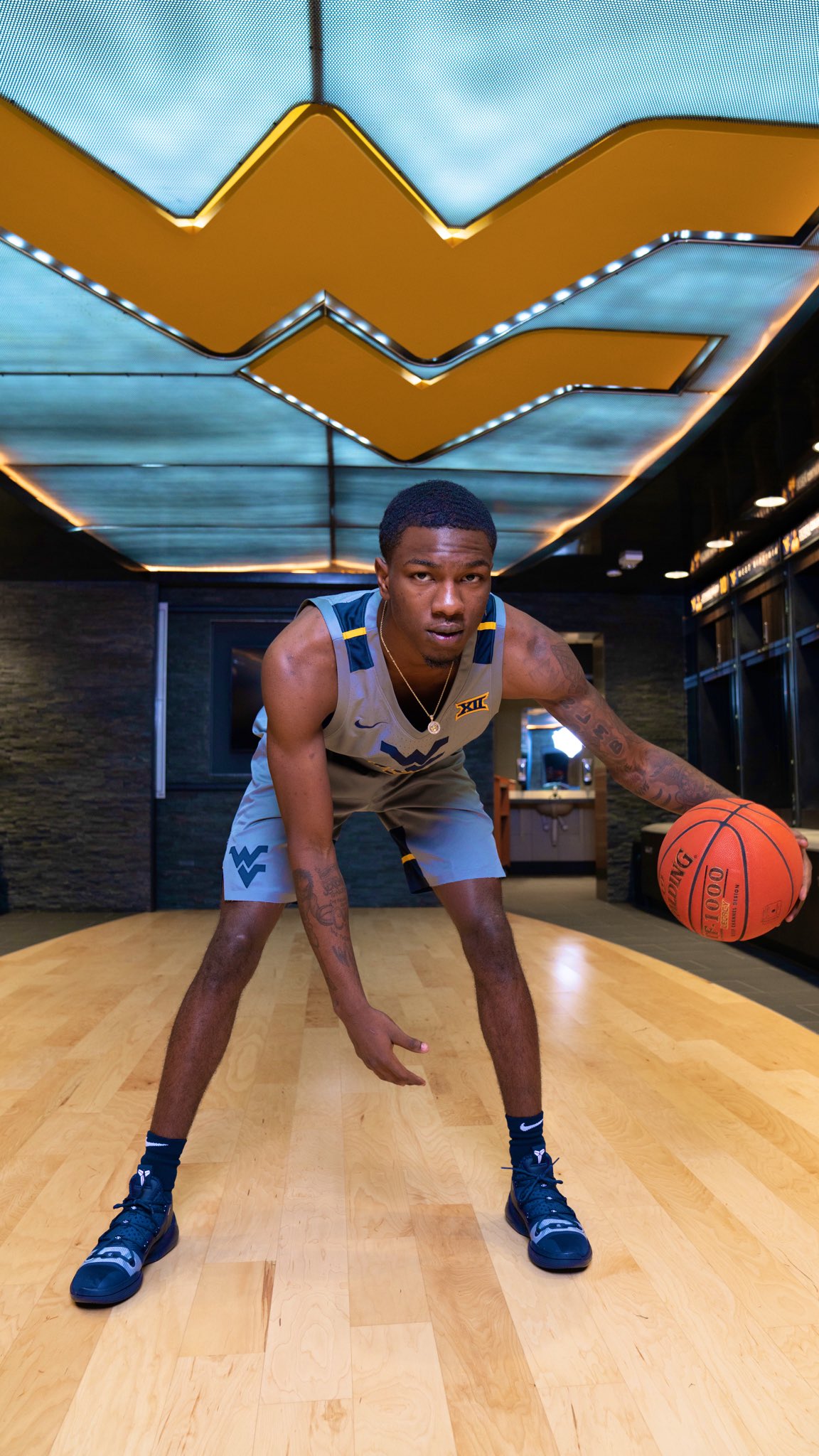 "Kedrian comes from a great, up-tempo program that plays the full court style of Press Virginia," Huggins said. "Temple College has led all junior college in scoring for the past six or seven years. He's an outstanding long-range shooter who is extremely athletic when attacking the basket. Kedrian is a high percentage shooter from deep and from the free throw line."
This season, his squad has played in three games, and he is averaging 21.3 points per game, 4.7 rebounds per game and 5.3 assists per game, while shooting 63.2 percent from the field, 41.7 percent from 3-point range and 91.7 percent from the free throw line.
A three-year letterwinner and starter at South Oak Cliff High School in Dallas, he was named District MVP, first team all-district and district MVP.
Johnson is the second Mountaineer to sign during the early signing period. On Wednesday, the Mountaineers announced the signing of Taj Thweatt, a 6-foot-7 forward from Wildwood, New Jersey.
Forward Isaiah Cottrell, who visited for West Virginia's home opener against Akron, is the remaining committed player in the class.
The early signing period continues through next Wednesday.