WVU Gets Basketball Transfer Commitment
---
Former Arkansas forward Gabe Osabuohien, who was dismissed from the Razorback program four days ago, has announced he will transfer to West Virginia.
#TMC 🏁💙 pic.twitter.com/K4yItJiCRv

— Gabe (@Go22_Lt) August 20, 2019
Osabuohien (pronounced Oh-sah-BOY-en) played two seasons at Arkansas. He played in 34 games last year as a sophomore, starting the last eight. Over that final stretch, he had 42 deflections and drew five charges while compiling 32 rebounds, 16 assists and 12 steals. For the year, he averaged 3.1 points and 3.2 rebounds per game, while drawing 24 charges and recording 105 deflections. As a true freshman in 2017-18, he saw action in 20 games, averaging just over a point and 1.4 rebounds per outing.
At 6-foot-8, Osabuohien was listed as a forward by Arkansas, but slotted himself as a guard on his Twitter account.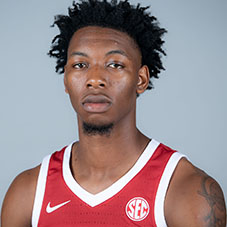 Just a few days ago, first-year Arkansas head coach Eric Musselman dismissed him from the program with a brief statement.
"We have set a level of expectations for our student-athletes on and off the court," Musselman said in a release. "After discussions with Gabe, it was decided that it would be best to part ways. We thank him for his time at Arkansas and wish him well."
Later, as reported by ArkansasOnline, Musselman said the dismissal was for a violation of team rules, but did not elaborate further.
A native of Toronto, Canada, Osabuohien attracted the attention of the Razorbacks after playing for nearby Southwest Christian Academy in Little Rock. There, he averaged 11 points, seven rebounds and four assists as a senior for a team that went 31-2 and made it to the NACA national title game. That followed a junior season in which he tallied 12 points and eight rebounds per contest.
He will have two years of playing time remaining, but also will have a redshirt year available which may need to be used to fulfill transfer requirements that would ordinarily force him to sit out this season. As of Monday evening, it was unclear as to whether or not he would or could apply for a waiver to be immediately eligible. West Virginia begins classes on Wednesday.