WVU Notebook: Never Know What's Coming Next
---
MORGANTOWN, W.Va. — Covering sports in West Virginia often feels like it must feel for those covering the Trump White House.
You wake up every morning and never know where the day will take you.
It may not make sense all the time, but the suspense from hour to hour makes it worth the anxiety under which you operate.
Think about it for a moment. You go to bed as a sportswriter in West Virginia with images of Bob Huggins wearing a vest covered with West Virginia logos.
OK, it wasn't a gold suit, but the man knows how to make an fashion impression.
As morning dawns you are struck in the face with a story out of Phoenix that Jevon Carter, the former Mountaineer guard who was traded from the Memphis Grizzlies to the Phoenix Suns made his debut in the season opener by coming off the bench to spark the Suns to victory.
Carter came off the bench with the Suns struggling and scored 11 points in 18 minutes, hitting three of five 3-point shots with three assists, a rebound and a blocked shot.
Now I've got to be honest. I didn't think Carter would be an NBA player.
Yeah, I had seen his work ethic and seen him perform enough late-game miracles at WVU to know that his heart was not in question, but he didn't seem to shoot well enough and the league seemed to be going more toward 6-3 and up guards.
I was wrong, very wrong … but then again I'm the guy who knocked the Cincinnati Reds trade of Lee May and Tommy Helms to Houston back in 1972 for a guy named Joe Morgan, who went on to be the final piece in the Big Red Machine and play his wayed into the Hall of Fame.
What did I say in my Cincinnati Enquirer analysis the next day?
"If the United States had traded Dwight Eisenhower to the Germans during World War II, it wouldn't have been much different than sending May and Helms to Houston."
So, I know what crow tastes like and Carter has been delivering it to me at dinner every night … and I'm glad to eat it because there's nothing better than seeing someone work so hard for something and achieve it.
That's kind of how I felt about Patrick Beilein when he was playing basketball here.
Patrick Beilein wasn't the greatest athlete ever, but he came with good basketball genes, a good attitude, and a 3-point stroke that was so good that when he left WVU, he did so with the second-most 3-point shots made behind a guy named Kevin Pittsnogle, even though he wasn't a starter.
In fact, the man who sits fourth in the record book for most career threes made is Carter himself.
Patrick Beilein had a lot on his shoulders here. It's always that way when you are the coach's son, and John Beilein obviously was quite a coach, rescuing the WVU program from the mess Gale Catlett left it in when he retired and going 27-9 in his final year.
John Beilein then made a move that he could not turn down as Michigan offered him a chance to coach the Wolverines, and he wound up leading them into a national championship final they would lose to an old Big East rival, Villanova.
The Beileins handled the situation of coach and player son perfectly and Patrick was a good student in the classroom and, more importantly, of the game, as well as being a good teammate.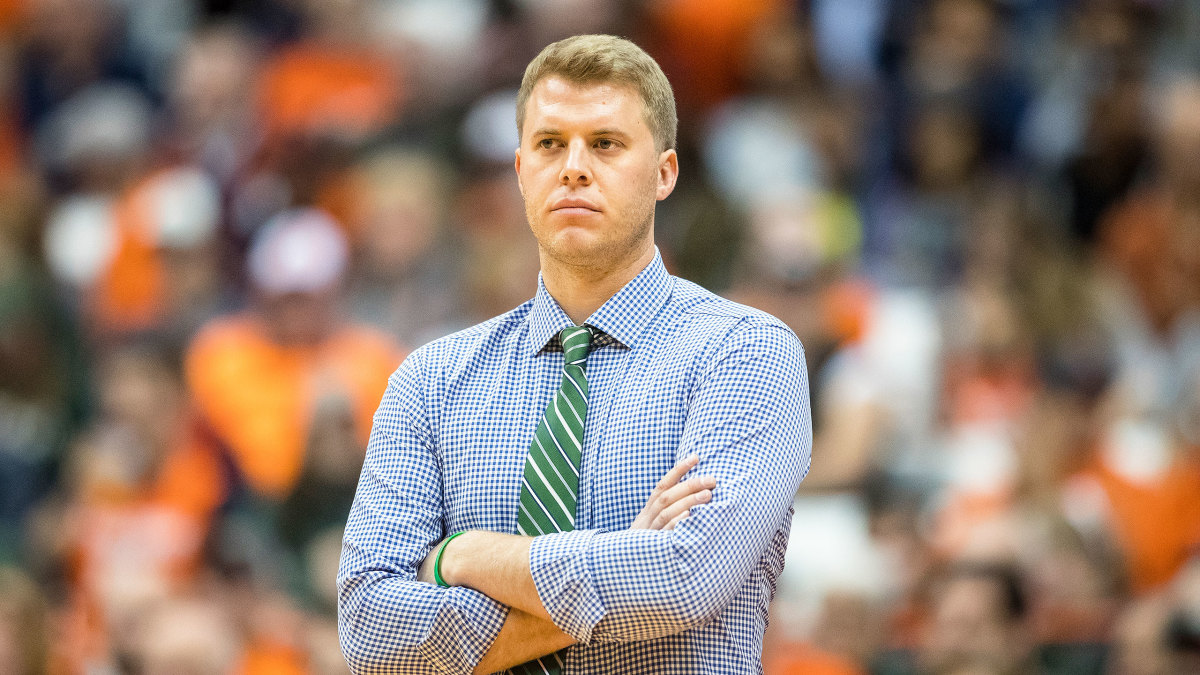 He launched a coaching career after he finished as a player and was successful at it, following in his father's footsteps. He served him as a graduate assistant while earning a master's degree at Michigan, then went to Ivy League Dartmouth as an assistant.
He built a strong coaching base, moving to Bradley as director of operations, then spent three years as head coach at West Virginia Wesleyan, won 20 games in his second season, then took a trip to the NBA as an assistant for the Utah Jazz.
In 2015, LeMoyne came calling, the school where his father had coached on his way up. The first year he played an exhibition game against Michigan in the preseason with 70 relatives on hand.
Beilein won a league Coach of the Year award and then saw his dream come true less than seven months ago when Division 1 Niagara came calling, giving him his first shot at coaching at the top.
So imagine the shock Thursday morning to awake to learn he had left that job after seven months for personal reasons.
"It is with heavy regret that I must inform the entire Purple Eagle nation that effective today I have resigned my position as the head men's basketball coach at Niagara University," Beilein said in a statement. "It has been a lifelong dream of mine to become a Division-I head basketball coach, but unfortunately, that dream must be put on hold.
"Personal reasons I can no longer take lightly have led me to step away from my dream job. Going forward, I must give singular focus to dealing with these issues, so that I can become the man that I strive to be.
"In time, it is my hope that I can be more open about my ongoing circumstances, but in the meantime, I thank you all for respecting my family's need for privacy and for all of your continued support."
Later in the morning John Beilein, who is now coaching the Cleveland Cavaliers where former player Mike Gansey is assistant general manager, tweeted the following:
Kathleen and I love our son, Patrick. We will assist him in every way so he can focus 100% on his personal issues. We believe that with a lot of hard work , he can do it. Thanks for respecting the privacy that Patrick and his family need at this time.

— John Beilein (@JohnBeilein) October 24, 2019
"Kathleen and I love our son, Patrick. We will assist him in every way so he can focus 100% on his personal issues. We believe that with a lot of hard work , he can do it. Thanks for respecting the privacy that Patrick and his family need at this time."
Whatever it is, one knows that Patrick has the support of the state of West Virginia, which doesn't forget its own, and that he has the strength to overcome whatever roadblock has been placed on his road to success.