WVU Picks Up Verbal Commitment From Philadelphia Safety
---
Tykee Smith, a 5-foot-11, 193-pound safety from Imhotep Carter Academy in Philadelphia, Pa., committed to the Mountaineer football program Thursday afternoon.
Smith had scholarship offers from over two dozen Division I programs before narrowing his list to a final seven and eventually picking WVU over Michigan State, Syracuse, Maryland, North Carolina, North Carolina State and Baylor. Smith's Imhotep teammate, wide receiver Yusuf Terry, committed to Baylor last month, picking the Bears over offers from a number of schools, including West Virginia.
"He is one of the best coming out of here, which is a big statement because of the number of guys we have had in the past," Imhotep head coach Nick Lincoln told Philly.com earlier this summer. "The thing about him is he can kind of do it anywhere on the field. Last year, we lined him up at quarterback, running back, wide receiver and strong safety. He played some linebacker. Probably could play cornerback. He could probably play guard if we needed him to. He just does everything he can to make sure his team is in a good position to win."
Most expect Smith to be a safety once he gets to the college level. As a junior, he had 55 tackles, four interceptions, four tackles for lost yardage, three forced fumbles and three sacks for an Imhotep team that went 12-2 and advanced to the PIAA Class Quad-A state championship game, where it lost to Erie Cathedral Prep 38-28.
1000% COMMITTED!!!!
(Special Thanks to @PennLive and @Pasports for shooting my commitment video) pic.twitter.com/kXobaZ3yeJ

— 2k (@TykSmith) August 23, 2018
Smith also saw action on offense last season, playing a variety of positions. He wound up with 469 rushing yards on 42 attempts, while also catching nine passes for an additional 247 yards.
"His overall football knowledge, I would rate him in the top two or three I ever coached," Imhotep assistant Mark Schmidt told Philly.com. "He just understands football and cares about it. He watches film, and when he sees formations in practice more than once, you never fool him twice. He is that kind of kid."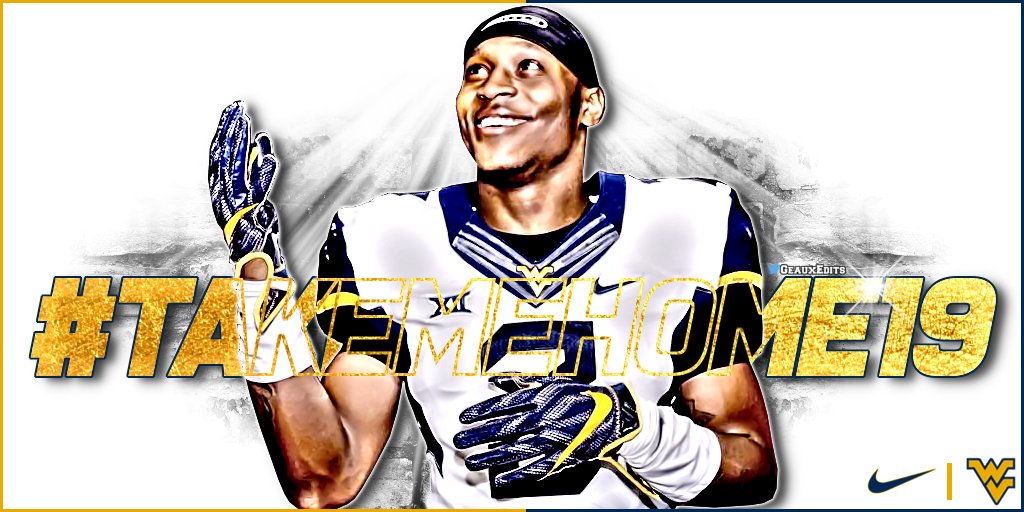 Smith is the 14th verbal commitments for West Virginia's class of 2019, and he's the second player projected to be a safety in college, joining Kerry Martin of Capital (W.Va.) High School in that position.
For the second year high school football recruits can sign a National Letter of Intent with their colleges of choice during an early period, which this year runs from Dec. 19-21. Last year most of West Virginia's recruits signed during that early period. For those who don't sign in December will have to wait until the regular signing period, which starts Feb. 6.